When I'm not feeling a cold brew, a cappuccino is the perfect next option. A compact, warm drink that will sure give you a strong jolt to start your day. Many know of a cappuccino but, they don't know what it is, much less how to make it. Today, we will cover both of those topics and even include the materials needed and speciality coffee makers that will make your homemade cappuccino even better!
What is a Cappuccino?
The italian-based drink is made simply of espresso shot and steamed milk. However, like most coffee drinks, there are different variations of the drink using cream instead of milk, non-dairy substitutes, and flavorings like cinnamon or even chocolate powder.  
It can be iced or hot. And yes, these drinks are usually the ones you see with the prettiest designs drawn (like leaves or a heart) on the top using milk!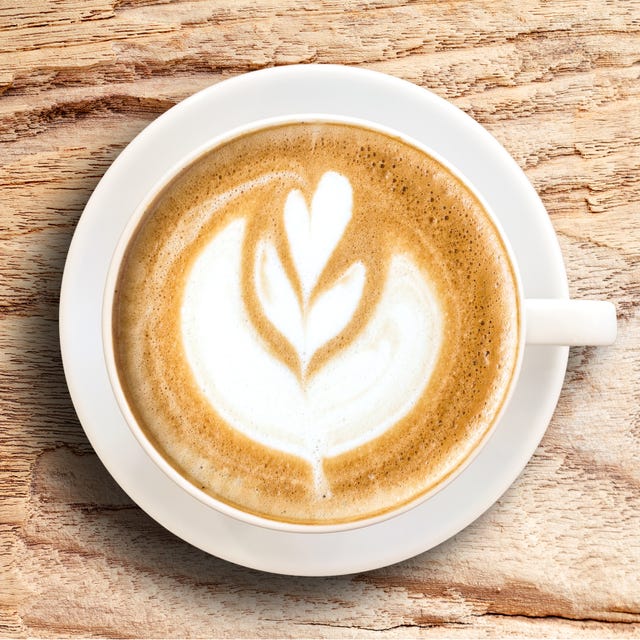 Ingredients
Espresso- This one is obvious. Using an espresso shot is crucial to make this drink taste the best. A dark roast is the most common type for a cappuccino but, you can always change it up if that's not for you. 
Milk- Without it, you just have a shot of coffee. While you can use a non-dairy substitute, it is recommended to use whole milk. Whole milk froths the best since it has the highest percentage of milk fat. 
That's it! You can add spices to the top (like cinnamon or nutmeg) if you want, but that's optional. 
How to steam milk
You can use an espresso machine with a steamer (some are listed below) to steam your milk the best way. This makes the foam for the top of your cappuccino and adds to the sweet creaminess to the flavor. 
Another method to frothing you milk if you don't want pay so much money is simply using a handheld frother. Hold the steaming wand just below the surface of the milk until it doubles in size and is very foamy. 
You can also use a french press or even a whisk. 
Now, here's the recipe
Make your espresso using either an espresso machine, maker, or Aeropress. 
Steam your milk (see above for methods)
Serve. Pour on your desired amount of frothed milk into the espresso shot and serve! For a cup that holds your cappuccino perfectly, check out these latte cups!

Cappuccino Coffee makers
Cheapest:
All in One
Easiest to use
A cappuccino is a delicious and refreshing take on the classic espresso drink. It's warm, creamy and just what you need to start your day off right! Even better, it's easy to make at home.