Autumn is here and by definition, pumpkin season is here! This means pumpkin desserts and drinks! One of the most popular drinks you can use to celebrate fall is the Pumpkin Spice Latte-usually associated with Starbucks.
But instead of having to drive all the way there, this post will tell you the easiest way of making that drink from the comfort of your own home. Making it both quick and way more affordable.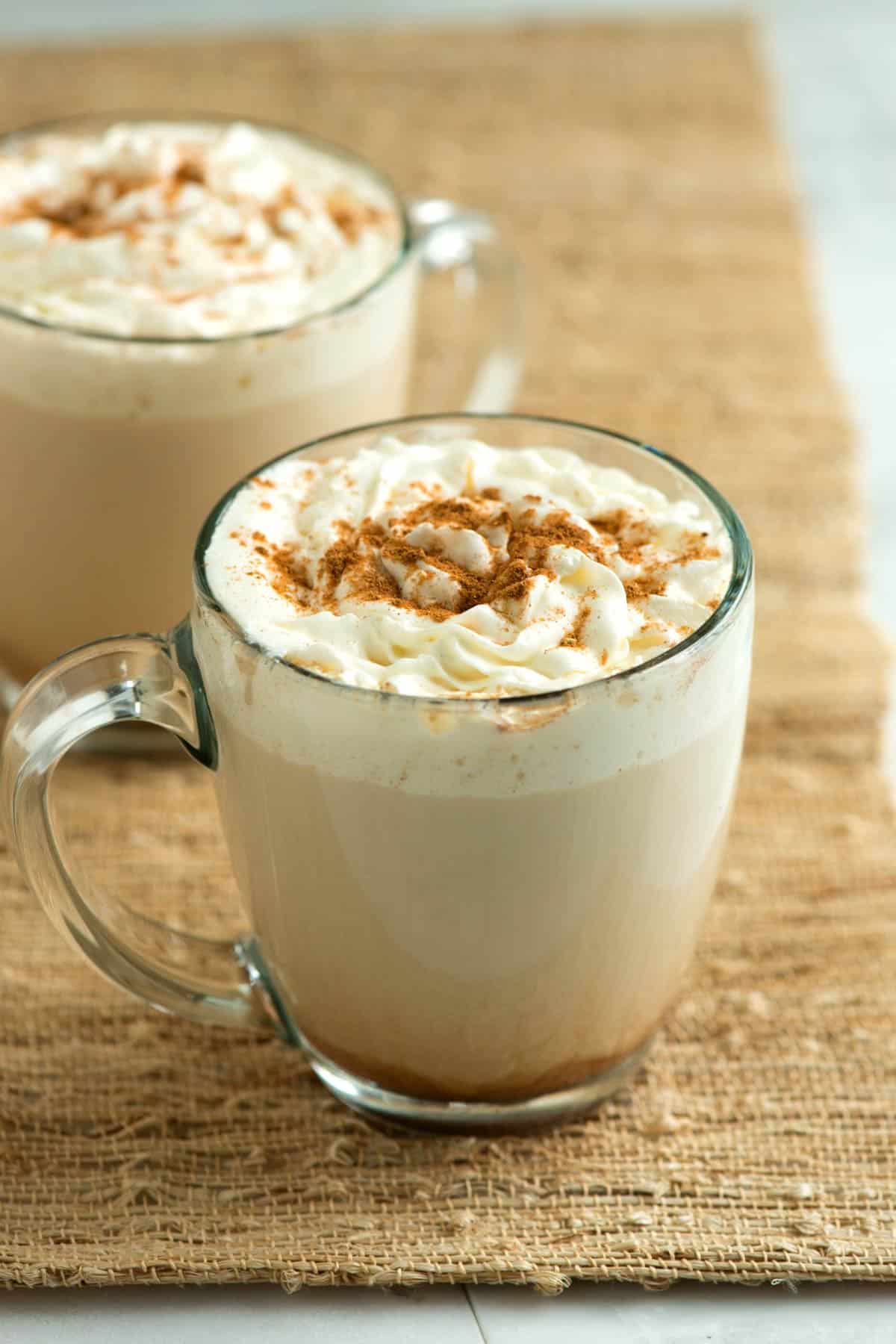 What is a Pumpkin Spice Latte?
If you're not big on coffee's that go along with seasons, you may be unfamiliar as to what a pumpkin spice latte actually is and what goes into making it-which will be shown later.
The latte is simply a traditional coffee with steamed milk and sugar added, topped with pumpkin-pie spice and whipped cream.  
How to make a Pumpkin Spice Latte
Using "The Best Homemade Pumpkin Spice Latte" recipe from Inspired Taste-here is how you make a pumpkin spice latte, completely at home. 
Here is what you will need:
Milk - any preferred milk will work
Pumpkin puree - $3 at your local grocery store and will make your PSL that much better
Sugar - You can use regular or brown sugar. Simple syrup, maple syrup, or honey also works!
Vanilla and Pumpkin pie spice - Vanilla extract can add a lot to your latte with a simple drop. Pumpkin pie spice is crucial, how will you have a pumpkin spice latte without the pumpkin spice?
Hot (or cold) coffee- while lattes are usually made hot, you can simply add ice cubes if you prefer iced coffees rather that hot ones. 
Whipped Cream- this is optional but, makes your coffee way more fun! 
Making it:
1. Start by either heating or frothing the milk, pumpkin puree, sugar, pumpkin pie spice, and vanilla extract by either using the stove or your frother. 
2. Brew your, hot or cold, coffee. Preferably espresso.  
3. Then, mix the pumpkin spice milk in with your coffee. Add your whip cream and top with more pumpkin pie spice. Enjoy! Easy, fast, and without coffee shop lines!
There you have it! The Pumpkin Spice Latte made with just a few ingredients and will literally take you less than 5 minutes to make. It's so simple, but tastes incredible! This recipe makes one drink and costs less than $1 per drink! Celebrate the season of fall, but don't do it by paying $5 for every drink you get this season.