About 63% of all Americans drink coffee in the morning. It helps boost energy with its high caffeine levels and tasty flavors. However, did you know that it also can lend a hand in helping you to lose weight? 
To helping to burn calories to even breaking down fat, your morning cup of Joe, does a lot more than just being your pick-me-up. These are the top 8 ways coffee can help you lose weight. 
1. Coffee Burns Calories
A laboratory study, published in Food & Function in 2012, found that caffeine boosted thermogenesis. Thermogenesis is the way your body process' heat. The more heat your body produces, the faster calories burn. Which, in return, helps you reach your weight goals faster. 
2. Caffeine Boosts Performance
Caffeine boosts energy, we all know that, it's why most of us drink it in the morning aside from the taste. Though it also can improve performance if you drink it about 30 minutes before you start your workout. It can also make you feel like you can go harder when exercising, maybe even go for a little longer. This is why many people add coffee to their pre-workout shakes or opt to drink it black. Drinking black coffee can achieve higher calories burned as well both during and after the workout. 
3. Caffeine increases your metabolic rate
As you get older, it is a given that your metabolism will slow down. Coffee can actually help with this process. Caffeine is said to increase your metabolic rate by 3-11%. The higher your metabolic rate is, the easier it is to burn through fat.
4. Caffein mobilises fat from the fat tissue
After you drink your morning cup of coffee, the caffeine gets to work by sending direct signals to your fat cells, telling them to break down fat. Fat needs to be broken down before it can be expelled from the body through physical exertion and caffeine is a tremendous aid in the process. Coffee increases the levels of adrenaline in our blood as well, which helps with breaking down fats.
5. Reduces water retention
Water retention, also known as edema, is swelling cause by your body holding onto fluids. Your body cannot store caffeine so that means six hours after drinking your coffee, it is excreted. This increased output of fluids from the body helps alleviate water retention. This, in return, decreases bloating which has been known to make people feel sluggish and tired.
6. Suppresses appetite 
In your coffee there are Chlorogenic acids that have been said to suppress your appetite and make you eat less. Raw (green) coffee beans are the most abundant natural plant source of these acids but, they are still present in your roasts. Though if you want to increase the amount as much as you can, look for a more lighter roast.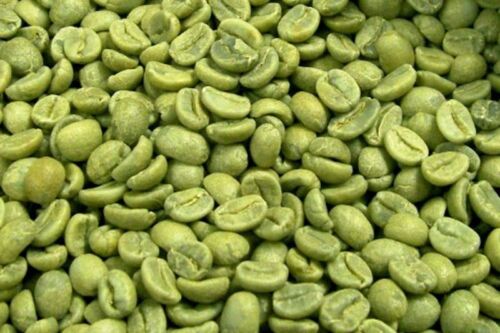 7. Coffee helps you break down fats
Chlorogenic Acid helps with suppressing your appetite but it also lends a helping hand when it comes to the fats in your body. Chlorogenic acid stimulates your body to break down fats more efficiently, meaning you lose weight faster. 
8. Satisfies sweet tooth
Coffee has a natural sweetness, depending on the particular roast you choose, so it can satisfy your sweet tooth without all the extra calories.
We are not telling you to give up the creamers and syrups you love and we aren't telling you that coffee is a magical potion that will help you lose weight all on its own but, we do want to stress that it has pretty amazing benefits as long as you don't overdo it.
Refer to these 8 tips if you are ever unsure as to what your morning brew can really do for you. 
Sources:
10 ways your coffee can help you lose weight 
(this article was the source for scientific information)